For appointment Call us at
47
Years Of Experience in Treating Speech & Hearing Disorders
Asha Speech & Hearing Clinic
Best Speech Therapy & Hearing Clinic in India.
One of the Best & Most Trusted Speech Therapy & Hearing Clinic
More than 47 years of excellence, dedication, and true professionalism!! The services offered by us are incomparable to any other service provider in the fields.
A clinic where patient's listening needs are understood and given personalized attention by experienced and expert team ASHA. Clinic offers early detection and early intervention of speech and hearing disorders and latest hearing aid and cochlear implant technology.
Way back in 1996 ASHA clinic was established by  Asha Agarwal with the MISSION "Give joy of Hearing and speaking by breaking barriers of Silence"
Asha Agarwal
Chief Audiologist & Director,
Asha Speech and Hearing Clinics
Hearing and speaking by breaking barriers of Silence
Get Consultation from Asha Agarwal, Renowned audiologist and speech therapist with an experience of over 40 years in the field of Speech Therapy, Hearing test, Cochlear Implant and Hearing Aid
Solving Hearing Problems all over the world
Aarambh
easily accessible material
for children who are implanted
under the age of 5 years
Thank you so much for your kindness. Special gratitude goes out. I always feel you treat me as a friend. Your special way does not go unnoticed.
Thank you for all you have done for me, for your determination and your knowledge. The aids are working just fine and I love them. You have done a wonderful job with a hearing problem as bad as mine.
I have worn different hearing aids for many years but none can compare to what i am experiencing now. I just want to shout to the rooftops, 'I can hear'.
I wanted to tell you that meeting with you a little over a year ago at your hearing center was one of the best decisions I made in my life!
Long time Desire of ours was fulfilled when Mansi started listening to her name as soon as she was implanted at the age of 9 years six months back i.e. on 15th April, 2014 being aware also we had to wait long time for her Cochlear implant but it came as a boon still at this age after continuous use of bestest hearing aid. Now after six months of her continuous speech therapy she is listening to almost all sounds when the tick tock of clock and chirping of birds ..... Almost like a normal human being. But as listening turns normal but had to go a long way for the clarity of her speech. She has started speaking but the articulation will take time to come to normal speech. Thanks to Mrs. Asha Agarwal who is providing all the good work and the dedicated staff who is guiding the parents for best of their children genuine thanks to Mrs. Asha and her team for providing sincere concern.
News & Press Release
Latest From Blogs
Bringing a child into the world is an incredible journey, filled with joy, hope, and occasional challenges. Among…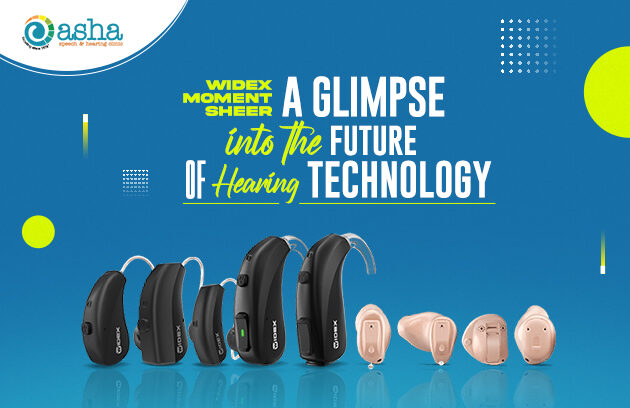 In the ever-evolving world of hearing technology, Widex has consistently been at the forefront, pushing the boundaries of…
Communication is an essential part of human interaction, and our ability to articulate and understand speech is at…