Stammering
Individuals grappling with speech stammering, often referred to as stuttering, may experience a variety of disfluencies that affect their communication. These disfluencies can manifest as repetitions of certain word parts, known as repetitions, the elongation of sounds, termed prolongations, or difficulties in articulating words, leading to blocks.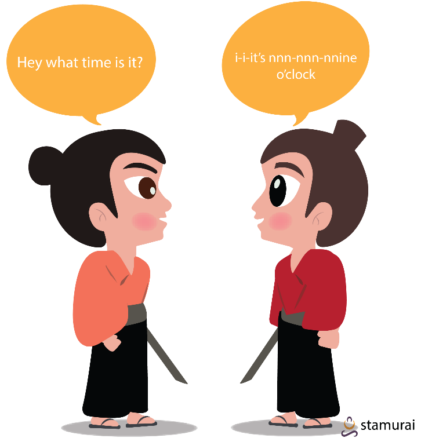 However, it's crucial to understand that stuttering is more than just disfluencies; it encompasses a range of emotional and psychological aspects related to speech. Stuttering can give rise to feelings of tension and frustration during communication, potentially impacting one's self-esteem and social interactions. Consequently, individuals who stutter might find themselves avoiding specific words or situations, such as refraining from talking on the phone to minimize instances of stammering.
Stuttering is a variable condition, with fluency levels fluctuating from day to day. Factors like stress or excitement can exacerbate stuttering symptoms, making it a challenge to predict when disfluencies may occur.
If you or someone you know is seeking treatment for speech stammering or a stammering cure treatment, it's essential to explore available options. Additionally, finding a stammering treatment near you can be advantageous in receiving timely and effective care.
Common types of disfluencies observed in individuals with speech stammering include:
Part-word repetitions: "I w-w-w-want a drink."
One-syllable word repetitions: "Go-go-go away."
Prolonged sounds: "Ssssssssam is nice."
Blocks or stops: "I want a (pause) cookie."
Discovering the right treatment for speech stammering, such as speech-stammering treatment or stuttering stammering treatment, can significantly improve one's ability to communicate fluently and enhance overall quality of life.